Less than 4 weeks to go to till Christmas-argh! How did this happen!? It was only Halloween 5 minutes ago. I've been so busy recently with work/house falling apart that Christmas hasn't even entered my head, more specifically Christmas shopping! My family are only doing smallish presents this year as we are hiring a house in the Cotswolds for my mum's 60th birthday instead, which falls a few days before Christmas – I can't wait!
With a small budget in mind, I thought I would share with you some great beauty gift ideas, sure to be a hit with any beauty lover out there!
1.
Possibly the best highlighter ever? Becca has been one of my favourite brands this year. If you're someone who loves your makeup with a glowing, dewy finish like me, this little set will not disappoint! The Becca highlighter is available in 3 formulations and this gift set allows you to try it out in the pressed powder and liquid form. I bought mine from Space N.K for £20 but it's also available from Cult Beauty.
2.
I have bought products from the 'thisworks' range for my sister for the last 2 years running and finally decided to try it for myself after her rave reviews. This little bauble set allows you  try out their 'Sleep tight' products which include a 5ml pillow spray and roll on rescue remedy. I've been using them myself recently and they really do have an instant calming affect, great just before bed!
3.
If I had this in my stocking on Christmas day I would be a very happy girl! Baume de rose is a dream of a lip balm! It smells amazing and makes lips look instantly gorgeous and kissable – my fave! It might be stretching the budget slightly at £39 but it will last for months!
4.
Marks and Spencer have got some great Pixi gifts on offer this year but this one seemed to be the best value at a reduced price of £30 from £72. It includes their famous Pixie Glow Tonic and would be sure to make someone very happy on Christmas day!
5.
One thing I find I can never have enough of is make up bags! I loved this one by LOLA & GILBERT LONDON LTD. Check out their full range available from notonthehightstreet.com to find the perfect bag that sums up your friend or sister.
6.
I'm not massively into hair products and posh shampoos and conditioners but the one thing I use religiously is Moroccan oil. I think it makes a lovely gift as it's a little bit of a luxury and it's nice to make people feel spoilt at Christmas. You can buy this dinky little bottle from feel unique for £13.45 (and most hair salons) but my advice would be to buy the bigger bottle which you can pick up for around £31. It's much better value for money and will last nearly the whole year as you only need a small amount per application.
7.
Ok, so this Surreal Light palette from Hourglass may completely blow the small budget but it's just so pretty I had to include it! They brought out the Ambient lighting palette last year but now they have 5 more exclusive shades which enable you to highlight, sculpt and generally make yourself look gorgeous with! At £69 it's not cheap but you can buy the Ambient strobe lighting powders individually for £34. Also, how amazing is the packaging!?
8.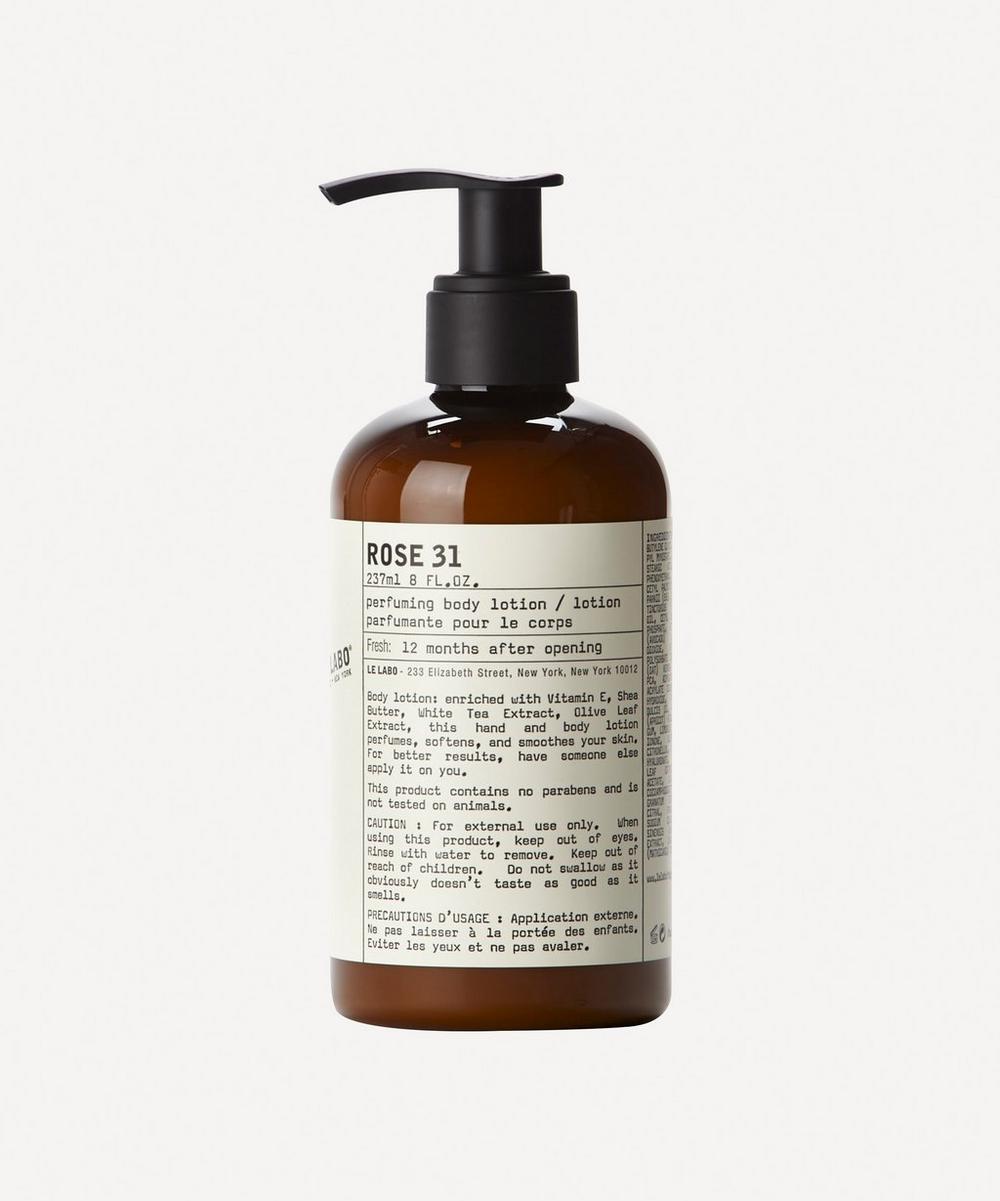 I first came across the brand Le Labo during a trip to Hawaii. I fell in love with the Rose 31 body lotion but couldn't find it anywhere in the UK on our return. That was until this year when I discovered the brand is now stocked in Liberty! Le Labo was founded in New York and they are really known for their amazing fragrances. I would love the Rose 31 eau de parfum but at £165 a bottle I think I will have to wait for a special occasion. Never fear though as their body lotions and shower gels range between a more affordable £32-41 and smell equally as divine.
9.
What every beauty lover needs, somewhere to put all that makeup! I've got a couple of these at home and they are great. I can organise all my lipsticks, makeup brushes and foundations. It makes it really easy to find what I'm looking for and to keep my surfaces clear. This particular one is £13 from John Lewis but they are very easy to get hold of from various places and in various designs.
10.
It wouldn't be Christmas without some sparkle! This cute Nails Inc set comes with 2 polishes and a gorgeous cosmetics bag! I know my cousins would love this gift! Available for £20 from John Lewis.
So that's my round up of beauty related gifts! I hope it's helped anyone struggling with ideas this year. Enjoy the run up to Christmas!
Love Sophie x